Who We Are
Western Clutch Service is your local friendly workshop specialising in clutch fitting, maintenance and Clutch repairs. We offer competitive prices on all clutches by passing our suppliers discount on to you, along with our expert technical knowledge of dealing with all types of vehicles including modern complex clutch systems.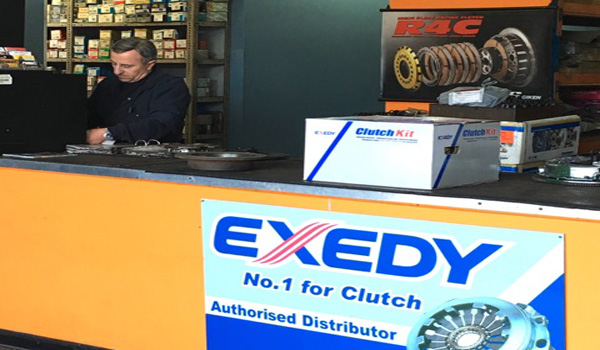 John & Jenny are the proprietor of Western Clutch Service and established themselves as pioneers in Clutch replacement in St. Marys. Since its inception in 1986, John & Jenny have run this business as a family business and with their son Scott starting in 1995.
For many of us, cars are such an essential part of our lives, so when something goes wrong it is almost as if a part of them has failed. That's why when we repair a customer's vehicle there will be no compromise.
John's aim and still is, to create complete customer trust and satisfaction, through delivering a high level of service that is quite simply, unbeatable. This is the philosophy that still drives everything Western Clutch Service do.
We provide customers with the best range of value for money products and services by means of committed, motivated and properly trained people who believe in what they do and take pride in their work. Today, our range of services ensures that you can make the most of your vehicle and our level of investment in new technology shows that we want to provide you with the best.
We accept Visa/ MasterCard and eftpos.
We provide over the counter sales to the trade and retail customers. Fitting of clutches also, offering a fully in house service to the customer. Stockist of large range of new and some reconditioned units for a broad range of cars, trucks, tractors and performance vehicles .Some of our other services include machining of Flywheels and disc rotors, brake drums, as well as brake linings for trucks and brake pads, bonded brake shoes.